Micca MPLAY-HD WLAN 1080p Digital Media Player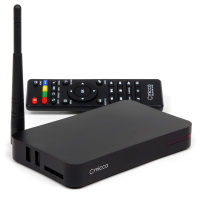 The MPLAY-HD WLAN is a powerful yet affordable digital media player designed to easily play videos, music or photos anywhere in the home. With its fast LAN connectivity and built-in 802.11n WLAN wireless capability, the MPLAY-HD WLAN can stream media content from sources on your home network or receive media pushes form compatible smartphones and tablets. Whether playing heart warming home videos in the comfort of a living room or delivering a heart pounding blockbuster movie experience in a home theater, the MPLAY-HD WLAN is an exceptionally versatile choice for all media playback needs.
Powerful
The MPLAY-HD WLAN incorporates the powerful Realtek RTD1185PA processor with fast DDR3 memory for stunning video quality and fluid playback at up to 1080p full HD resolution. It easily handles demanding formats such as full BD ISO files, including playback of all popular video formats over HDMI. The MPLAY-HD WLAN's built-in LAN smoothly streams any supported media format, while its 802.11n WLAN enables convenient wireless media streaming.
Convenience
Harnessing the convenience of modern portable devices, the MPLAY-HD WLAN works as a DLNA media renderer device to receive media pushes from smartphone and tablets running DLNA software. The player's cast screen function allows the screen and audio output of a compatible smartphone or tablet device to be mirrored to the player for display on a TV.
A Universal Media Player
The MPLAY-HD WLAN provides flawless playback for all of today's popular media file formats up to 1080p – no more guessing whether a video you just got is supported!

Video Files – MKV, AVI, MOV, MP4, WMV, MPG, VOB, DVD/BD-ISO, M2TS, TS, DAT, RM/RMVB
Video Codecs – H.264/AVC, MPEG1/2/4, VC-1, and RMVB
Audio Formats – MP3, OGG, WMA, WAV, FLAC, APE
Image Formats – JPG, GIF, BMP, PNG, TIF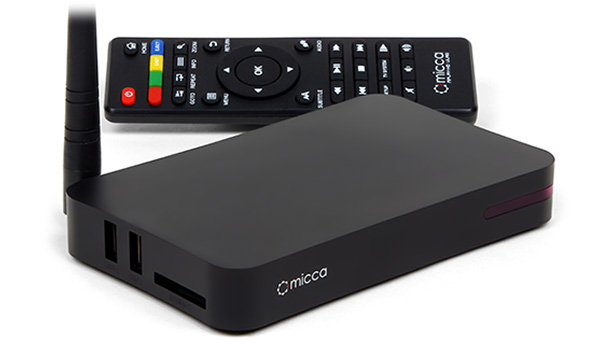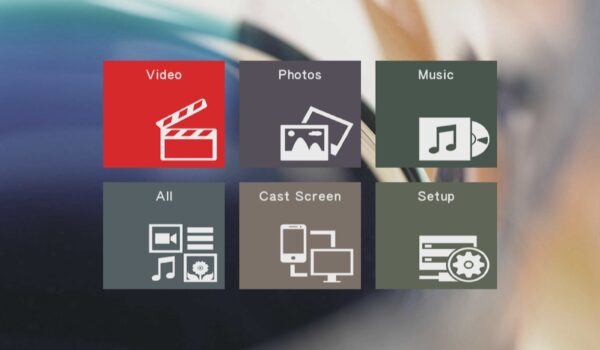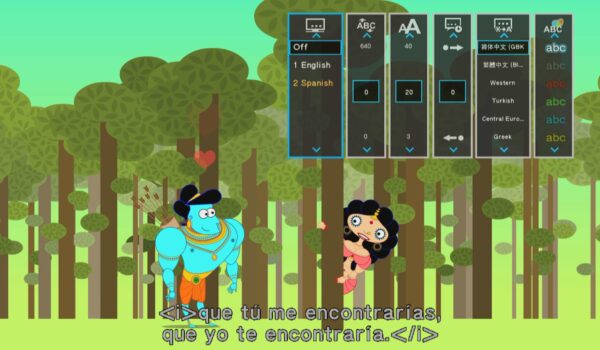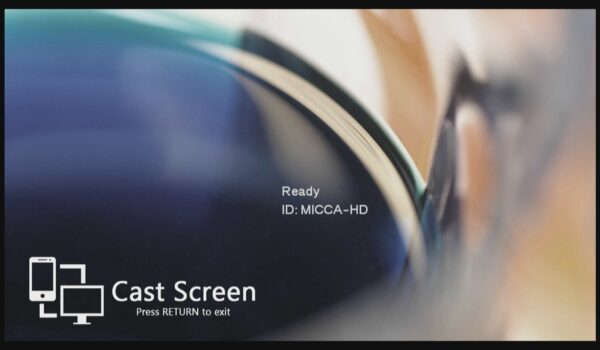 Feature Highlights:
Universal media player, powerful enough to handle high bitrate 1080p Full-HD videos!
Supports all popular video and audio formats
Ultra fast LAN and 802.11n WLAN networking capabilities
Play media files from USB drives, SD/SDHC cards, and network sources
Cast screen feature allows audio/video mirroring from compatible smartphones and tablets
Convenient resume from last stop point and continuous multi-file playback
Ultra low-power consumption of only 10 Watts
Hardware
Realtek RTD1185PA 500MHz Decoder/Processor
256MB DDR3 Memory
128MB NAND Flash
AV Output
Video Connection: HDMI 1.3, CVBS/Composite
Output Resolution: NTSC, PAL, 480p, 720p, 1080i, 1080p
Audio Connection: SPDIF optical, analog stereo
Storage Supported
3 x USB 2.0 Host Port
SD/SDHC Flash Memory Card Reader
USB Drive Support: 128MB to 2TB
Flash Memory Card Support: 128MB to 32GB
File System Support: FAT/FAT32, NTFS, HFS+, and EXT3 file system up to 2TB
Network
10/100 Mbps Fast Ethernet LAN
Built-in 802.11n WLAN (RTL8192CU 2T2R)
Media Format Support
&nbsp
Files
Codecs/Format
Notes
Video
AVI
H.264/AVC, VC-1, MPEG1/4, M-JPEG
1920x1080p 30fps Max

640×480 30fps for M-JPEG

MP4, MOV
H.264/AVC, MPEG4
MKV
H.264/AVC, MPEG1/2/4
BD ISO, TS, M2TS
H.264/AVC, VC-1, MPEG1/2
WMV
VC-1, MPEG4
VOB, DVD ISO, DAT, MPG
MPEG1/2
RM, RMVB
RealVideo 8/9/10
720p Max
Audio
Audio Files
MP3, OGG, WMA, WAV, FLAC, APE
Photo
JPG, GIF, BMP, PNG, TIF
8000 x 8000 Max
What's Included:
Micca MPLAY-HD WLAN Digital Media Player
IR Remote Control
RCA AV Cable
110-240V AC Adapter
User's Manual:
Micca MPLAY-HD User's Manual (opens in a new tab/window)
Firmware:
Micca MPLAY-HD WLAN Firmware 2014-11-09
Download
<<< Click to Download!
Installation Instructions:
Relase Notes:
Have a question or encountered a problem using this product? Please open an email support ticket: