Micca Core Series In-Ceiling Speaker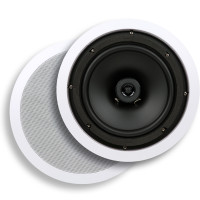 The Micca Core Series in-ceiling speakers bring amazing sound at an amazing low price to any room without taking up valuable space. Easy to install with only basic tools, Micca Core Series speakers blend unobtrusively into any decor and become virtually invisible when painted to match wall colors.Durable construction and materials make the Core Series suitable for use in any room of the house, including kitchens, bathrooms, sunrooms, and enclosed patios, providing years of lasting enjoyment.
Tried and True Components
Each Micca Core Series in-wall/in-ceiling speaker utilizes a polypropylene cone woofer with rubber surround and a 1/2 inch PEI dome tweeter in a co-axial aligned arrangement. The exceptional vocal accuracy of the woofer and wide dispersion characteristics of the tweeter produces a larger sweet spot, producing enhanced sound stage imaging with excellent clarity.
Value and Performance
The Micca Core Series speakers are a showcase of adept engineering and expert tuning. Through skillful driver design and timbre matching within the critical crossover overlap, Core Series speakers deliver a balanced sound signature with incredible clarity, comparing favorably to competition that costs many times more.
Selection Considerations
From background music to home theater applications, the Core Series is a budget friendly way to fill a room with high fidelity sound. For a given installation location, it is always recommended to install the largest Core Series speaker model that will fit. Doing so provides the fullest sound and best performance at all playback levels. In locations where the larger C-6C will not fit, the smaller C-6C can be used instead.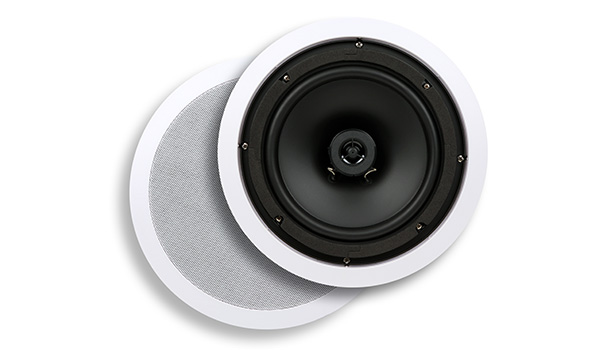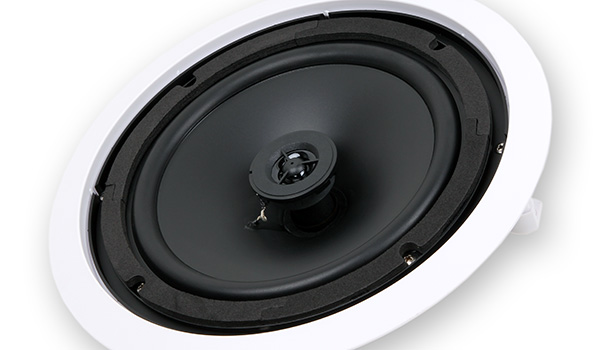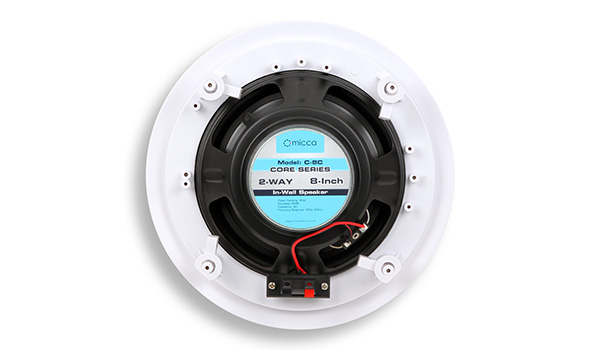 The Micca Core Series in-ceiling speakers bring amazing sound at an amazing low price to any room without taking up valuable space
Easy to install with only basic tools, Micca Core Series speakers blend unobtrusively into any decor and become virtually invisible when painted to match wall colors
Durable construction and materials make the Core Series suitable for use in any room of the house, including kitchens, bathrooms, sunrooms, and enclosed patios, providing years of lasting enjoyment
Polypropylene Cone Woofer with Rubber Surround, 1/2″ PEI Dome Tweeter
Sold individually so that you can purchase the exact number you need for the project
C-8C Specifications:
Woofer: 6.5" Polypropylene Cone with Rubber Surround- Tweeter: 1/2" PEI Dome
Crossover: 6dB/Octave
Frequency Response: 55Hz-20kHz
Impedance: 8 Ohms- Sensitivity: 87dB 1W/1M
Power Handling: 75 Watts (Each)
Outer Dimension: 9" Diameter
Cutout Dimension: 7.75" Diameter- Mounting Depth: 3"
C-6C Specifications:
Woofer: 6.5" Polypropylene Cone with Rubber Surround- Tweeter: 1/2" PEI Dome
Crossover: 6dB/Octave
Frequency Response: 55Hz-20kHz
Impedance: 8 Ohms- Sensitivity: 87dB 1W/1M
Power Handling: 75 Watts (Each)
Outer Dimension: 9" Diameter
Cutout Dimension: 7.75" Diameter- Mounting Depth: 3"
User's Manual:
Micca C-8C/C-6C User's Manual (opens in a new tab/window)
Have a question or encountered a problem using this product? Open an email support ticket: