Micca MPLAY Digital Media Player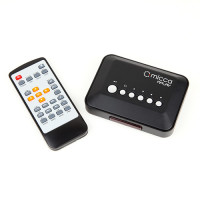 The Micca MPLAY is a high value digital media player that lets you watch videos, view photos, and listen to music on your TV or home theater system without using a computer. It's as simple as 1-2-3: Store your digital media files on a flash drive, USB hard drive, or memory Card; Insert the USB drive or memory card into the MPLAY; Sit back and enjoy as the MPLAY playback your video, photos, or music on the big screen!
For less than the price of a DVD player, and certainly taking up much less space, the MPLAY gives you convenient access to all your media files in one small easy to use box. So inexpensive and compact, put one in every room where there's a TV!
The MPLAY is one of the least expensive digital media players on the market. It handles many of the popular standard-definition video formats including AVI, MP4, and VOB.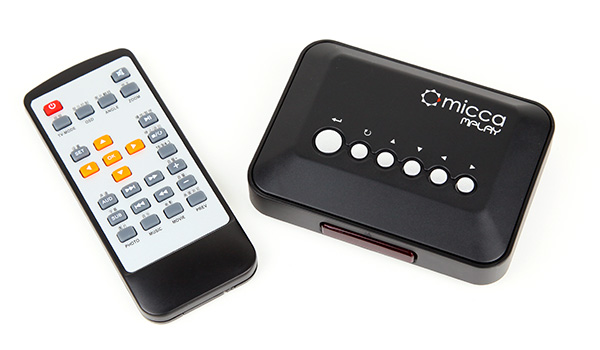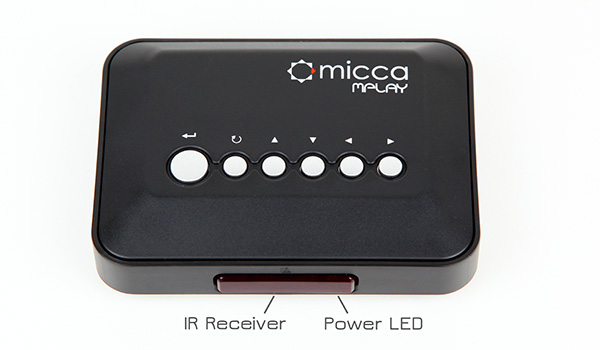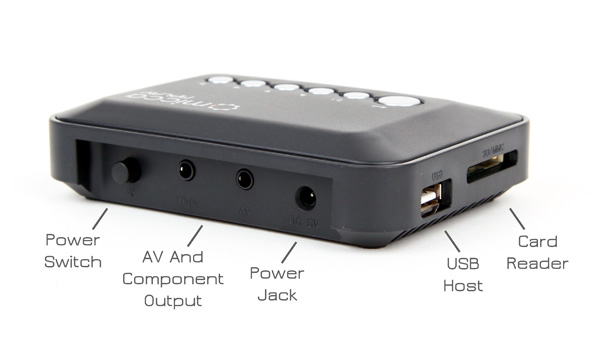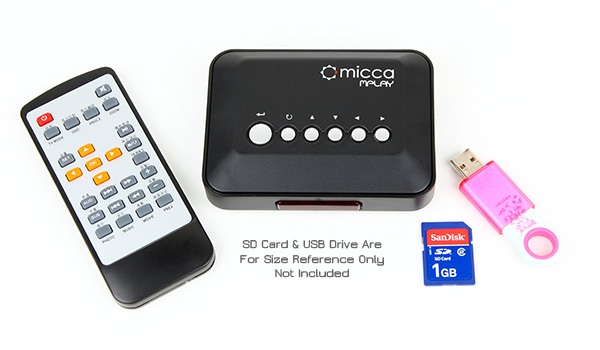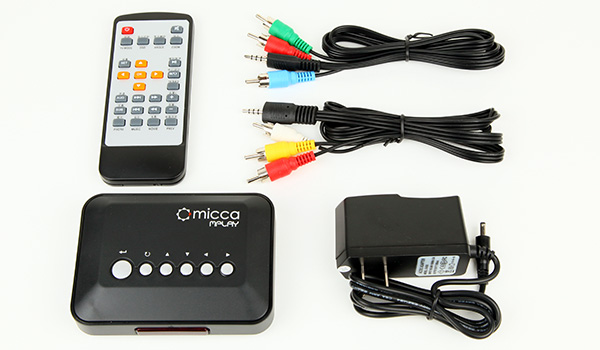 Feature Highlights:
720P high definition component video output
Compatible with all NTSC/PAL TVs and HDTVs, including CRT/LCD/Plasma/Projection
Plays a wide range of popular media formats
Fast, responsive, and easy to navigate user interface
Conveneint auto resume and continuous multi-file playback
Play media files from USB hard drives, USB flash drives, or SD/SDHC flash cards
Full function IR remote control in addition to on-device buttons
Ideal For:
General use with good quality video playback
Replace DVD players around the house
Low-cost in-room entertainment for hospitality industry
&nbsp
File Type
Video Codec
Audio Codec
Notes
Video
*.AVI
MPEG4, DivX, Xvid
MP3, AAC, PCM
720 x 576 Max
*.MP4, *.MOV
MPEG4
AAC, OGG
*.VOB (DVD)
MPEG2
MPEG, PCM
*.MPG, *.DAT
MPEG1/2
MPEG MP3
*.RMVB, *.RM
RealVideo
RealVideo, AAC, MP3
1024 x 576 Max
*.3GP
MPEG4
AAC
640 x 480 Max
Audio
*.MP3
&nbsp
MPEG Layer-3
32kbps-320kbps
*.WMA
&nbsp
Windows Media Audio
32kbps-192kbps
Photo
*.JPG, *.GIF*.BMP, *.PNG
&nbsp
&nbsp
JPG 7800 x 5280 Max
Not Supported: H.264/AVC, VC-1, MKV, WMV – Please see the Micca Video Recode Tutorial for more info.
What's Included:
MPLAY Digital Media Player
IR Remote Control
AV and Component Video Cables
110-240V AC Adapter
User's Manual
User's Manual:
Micca MPLAY User's Manual (opens in a new tab/window)
Firmware:
Micca MPLAY Firmware v2010-09-28 (English, Chinese)

Micca MPLAY Firmware v2011-08-03 (English, Spanish)
Have a question or encountered a problem using this product? Open an email support ticket: