Micca Slim-HD Portable Media Player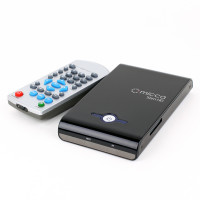 The Micca Slim-HD is a compact yet powerful portable digital media player, providing convenient playback of all popular photo, music, and video formats up to 1080p Full-HD resolution on any TV or HDTV! It has a 1080p HDMI output for sending sharp and clear video and audio in pure digital format to HDTVs, as well as composite AV output for use with analog TVs. The Slim-HD's internal drive bay accommodates all standard height 2.5″ SATA hard drives for up to 1TB* in storage capacity!
The Micca Slim-HD is a true 1080p Full-HD digital media player, capable of decoding all popular video formats such as H.264/MKV, MOV, and AVI files, up to 1080p resolution and 40Mbps bit rate.
Small and sleek, the Micca Slim-HD is a perfect entertainment source for vacations and business trips. Its aluminum/plastic exterior is tough enough to withstand the rigors of portable use. With the optional car power adapter, the Micca Slim-HD can be used to play movies on in-car video system and keep everyone entertained on trips short and long.
* Storage capacity based on availability of 2.5″ standard-height(9.5mm) SATA notebook hard drives. As of this writing, the largest available drive is 1TB. The Slim-HD supports future drives up to 2TB in capacity.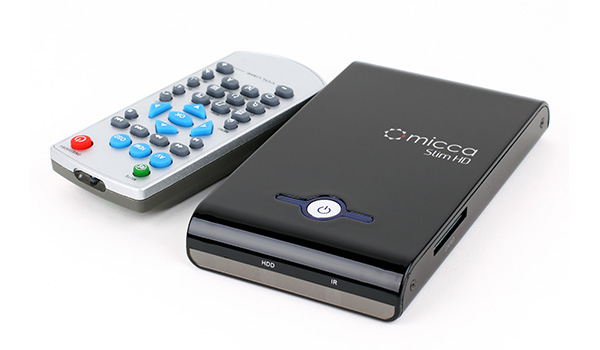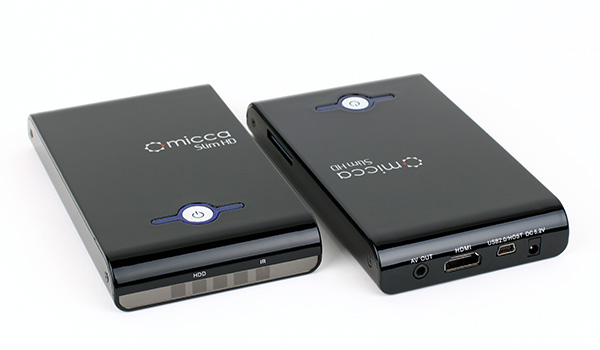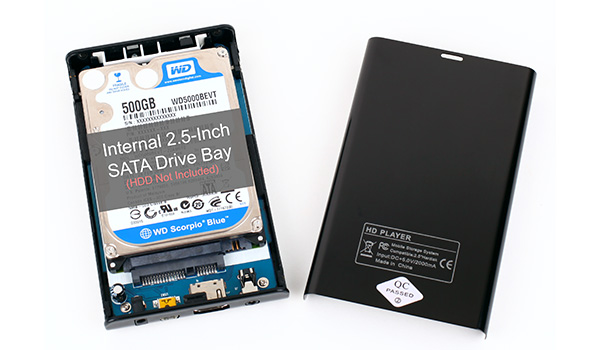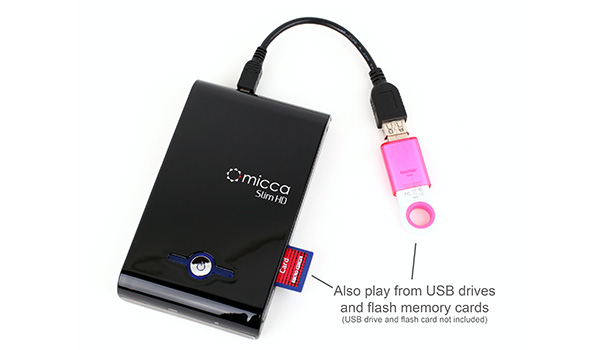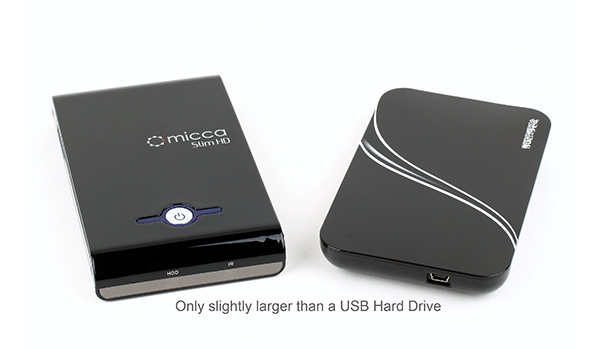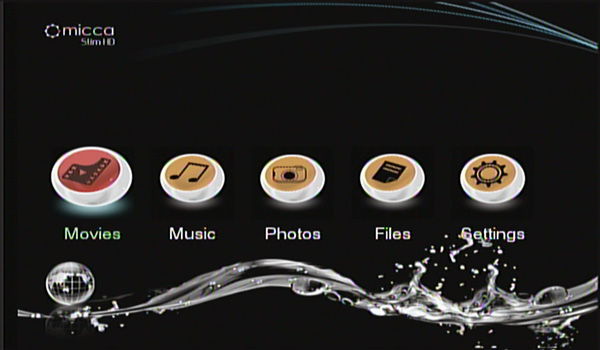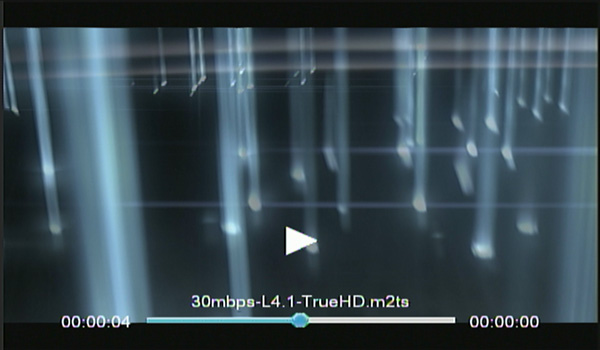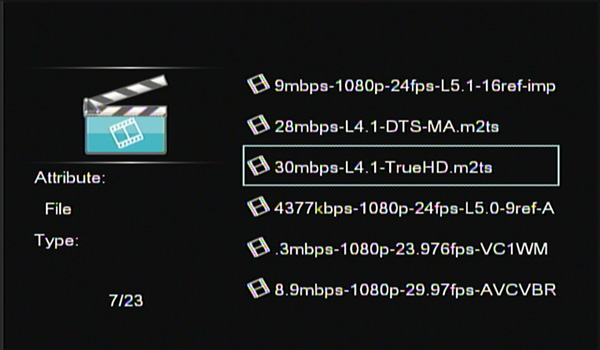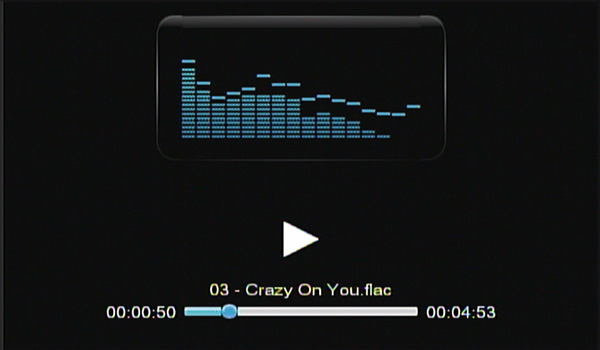 Feature Highlights:
True 1080p Full-HD portable digital media player <br>
Powerful playback hardware supports all popular media formats<br>
Fast, responsive, and easy to navigate user interface<br>
Convenient resume and continuous multi-file playback<br>
Internal 2.5″ SATA HDD drive bay for up to 750GB* of storage (HDD not required for use)<br>
Play media files from external USB hard drives, thumb drives, or SD/SDHC flash cards<br>
Functions as portable hard drive when an internal HDD is installed<br>
Full function IR remote control<br>
Ultra compact and portable for use in the home or on the go.
Ideal For:
Portable use in the car or on the go
Dual-purpose use as portable hard drive
Video
Codec
Resolution/Bitrate
MPEG1, MPEG2, MPEG4-XVID, DIVX, H.264, H.263, WMV9/VC1

1920x1080p 30fps 20-50Mbps

RMVB

1280x720p 30fps 30Mbps

Files: MKV, AVI, TS/TP, MP4/M4V, MOV, VOB, PMP, RM/RMVB, MPG, M2TS, FLV, WMV
Music
Formats: MP3, WMA, OGG, FLAC, APE, AAC, ATRA
Bit rate: 32kbps – 320kbps
Photos
Formats: JPG, JPEG, BMP, GIF, PNG
Video Output
Analog AV: 720×576 (PAL), 720×480 (NTSC)
HDMI: 480p, 720p (50Hz/60Hz), 1080i (50Hz/60Hz), 1080p (50Hz/60Hz)
Audio Output
Analog Stereo audio output level: 2.0V ± 0.2VpFrequency Range: 20Hz-20KHz ≤2dBSNR: >80dB (1kHz 0dB)

Dynamic range: >80dB (1kHz 0dB)

THD: ≤0.04%

HDMI PCM Digital Stereo
Internal Drive
Supports all 2.5" SATA hard disk drives. 9.5mm max drive height.
External Storage
Supports all USB drives with NTFS or FAT32 file system, including USB hard drives, USB flash drives.
Supports all SD and SDHC flash memory cards with NTFS or FAT32 file system
Dimensions
3.15"(W) x 5.35"(L) x 0.79"(H)
Weight
Player without drive: 4 ounces
Power
AC 90-230V, 50/60Hz, DC 5.2V 2A
What's Included:
Micca Slim-HD Portable Digital Media Player
IR Remote Control
3.5mm to 3 RCA AV Out Cable
USB Data Cable
110-240V AC Adapter
HDD and Case Screws
User's Manual:
Micca Slim-HD User's Manual (opens in a new tab/window)
Firmware:
No new firmware is available for download. Currently all Micca Slim-HD media players from the factory already has the latest firmware installed. When new firmware becomes available, it will be posted here for download.
Have a question or encountered a problem using this product? Please open an email support ticket: